St. David's is the big 3 - 0 this year.
Here are some pictures from that event (St David's birthday).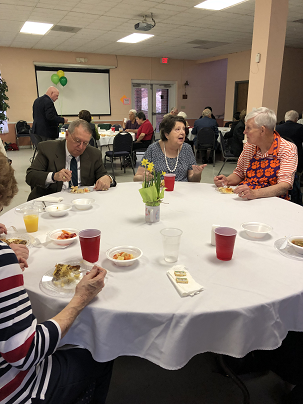 Fellowship in the Parish Hall.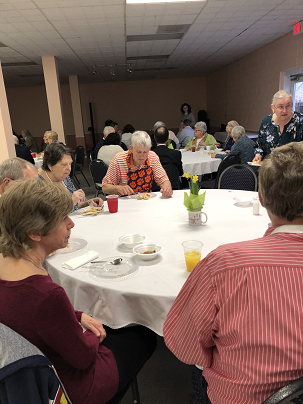 We had a good crowd....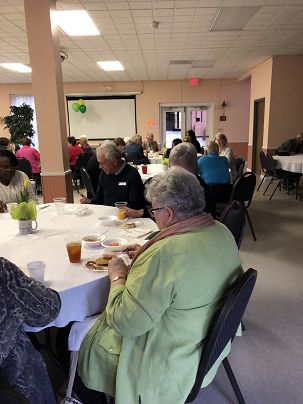 ... and plenty for all.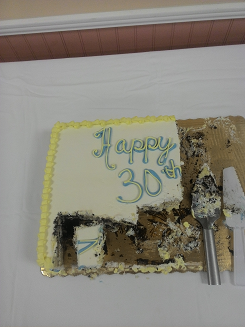 Nope, the photographer was not nearly fast enough to get the whole cake before...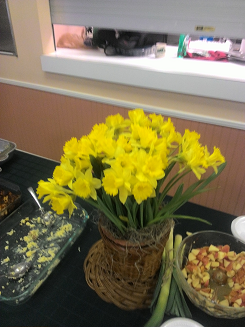 The official flowers(daffodils) of St. Davids.