St. David's is a diverse and vibrant congregation of about four hundred people who are seeking to grow in the knowledge and love of God. You will find a varied and healthy mixture of people at St. David's, some of whom are cradle-to-grave Episcopalians and others who have come from other denominations and faith traditions. This diversity is good. We bear out in our everyday lives and worship the truth of St. Paul's words, "there are different kinds of services, but the same Lord." You will find that you do not have to have all the answers to be a member of St. David's. "Searching" is an important part of the faith experience. We feel that with the guidance of the Holy Spirit and by reaching out to each other, we all will find the answers in the One who is "the Way, the Truth, and the Life". In short, we see ourselves as being on a journey of faith and we invite you to join us in this journey. We hope you find this website helpful. If there is anything we can do to help you in any way, please contact us.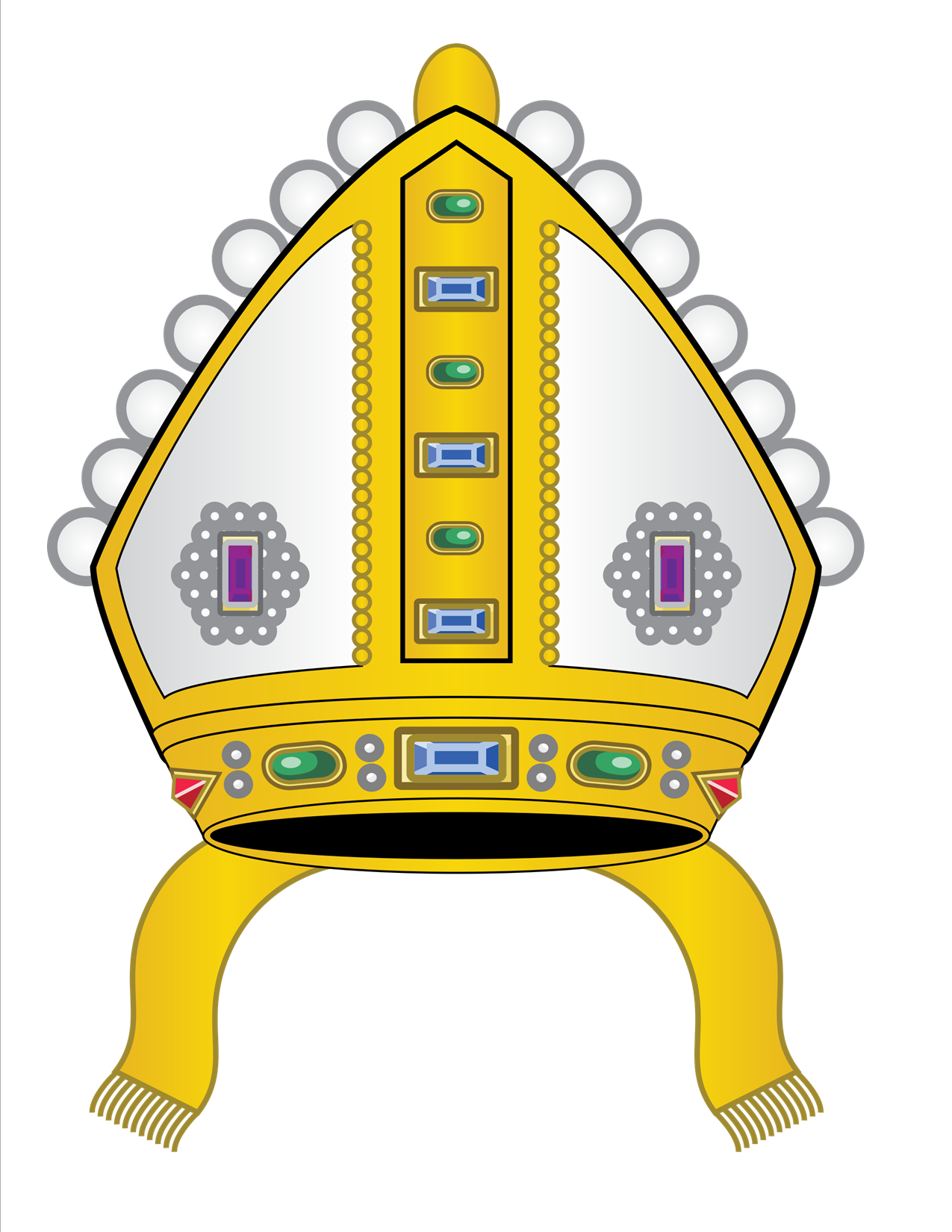 DO YOU KNOW HOW A DIOCESAN BISHOP IS SELECTED?
Fr. Scotty Brock discussed with us the upcoming election of the 9th Bishop of Upper South Carolina. The Standing Committee has approved the slate of candidates to be considered and the election will take place on September 25th at Trinity Cathedral. As a member of the nominating committee, at St. David's we are blessed that one of our own was a part of this awesome process of selecting the candidates. It could not have been easy, but with prayerful guidance and abiding faith, a slate of candidates was presented and approved.
Thank you for your support.
The Adult Christian Formation group.
Bishop Candidates.
The Standing Committee has approved the slate of candidates to be considered for the next Bishop of Upper South Carolina.
The candidates are as follows:

The Rev. Furman Buchanan St. Peters, Greenville, SC
The Rev. Seth Donald St Michael and All Angels, Lake Charles, LA
The Rev. Lonnie Lacy St, Anne's, Tifton GA
The Rev. Daniel Richards Christ Church of the Ascension, Paradise Valley, AZ
The Rev. Jemonde Taylor St. Ambrose, Raleigh, NC

Biographical information and pictures are posted on the diocesan website, www.edusc.org. The election will take place on September 25th at Trinity Cathedral.
Please keep the Search for the 9th Bishop of Upper South Carolina in your prayers.
We are Updating the Church Directory.
Our last publication was way back in 2018. No doubt some major modifications are in order. So we would love to have you submit your info to Donna, our administrator, so we can once again have an up-to-date directory. Please click on the link below to go directly to the page.
Thanks! And here is the link: Click me to go to the update form.
Party At St. David's Has been Rescheduled thanks to Covid.
Because of the resurgence of the pandemic due to the Delta variant, we will be rescheduling the Beach Bash planned for next Friday, August 27th. No new date has been set.
Hopefully soon, from 6:00 to 9:00 in the evening all ages will gather to celebrate the bonds that hold us together as a church family. We will reflect on what we have been through and get pumped up for an exciting church year (Sunday School resumes on October 3rd). Also we will have heaps of fun. There will be food, music, games, and a magician (with a rabbit naturally).
Anyone willing to help, please contact Royal Roseberry or the church office.
Blessing of the Animals Coming in October.
Our annual Blessing of the Animals will be October 3rd this year. In conjunction with that, we would like to have a pet food and supplies drive for Pawmetto Lifeline. We usually pass the hat for monetary donations at the blessing and we hope we can do that in addition to bringing dry and wet cat and dog food. They always need laundry detergent, bleach, garbage bags, paper towels, blankets, and towels. This would be a good time to clean out your linen closet!
Questions? Call Jackie Hopkins or the church office. Thanks everybody.
A Chance to Donate to "Our Little Roses".
On August 15, 2021, from 12:00-12:30pm in the church Sanctuary, our very own Rev. Deacon Nelson "Rocky" Dworak, with his wife Diane, talked about their continuing ministry with the "Our Little Roses Foreign Mission Society" being carried out in Honduras. This has been an extraordinary journey for the Dworaks, a journey temporarily slowed down only because of COVID, and one they want to share with us.
The "Our little Roses" ministries is an oasis of hope and opportunity for the girl child at risk in Honduras.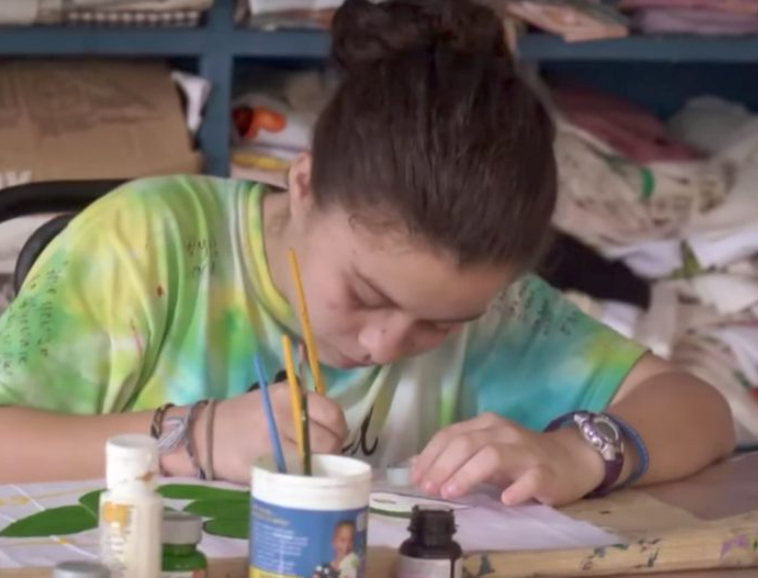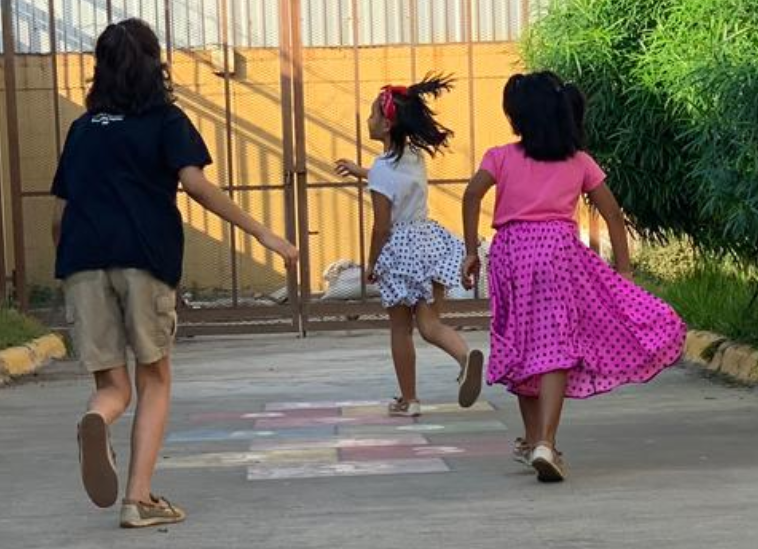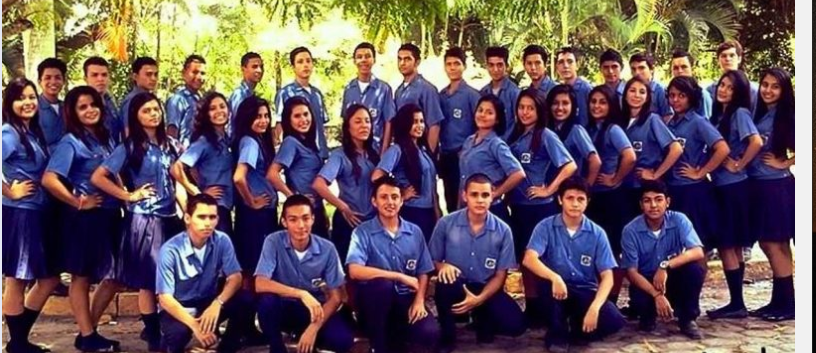 For 32 years they have been dedicated to nurturing and educating young girls to become independent and contributing members of their Honduran Society. In 2019 they had 64 girls, ages 15 months to 26 years of age. The "Our Little Roses" is a nonprofit organization located in San Pedro Sula, Honduras. It is a residential ministry that administers a wide range of programs dedicated to transforming the lives of the girls in their care while also offering support to the wider community.
Good News from the Bishop - An Update.
Father Scotty has given us an update from the Bishop. Bishop Waldo has announced that many of the remaining worship restrictions are lifted. The Bishop did state that if there is an adverse impact from the COVID-19 variants, then worship restriction will be revisited. The changes to worship and parish life are as follows. Please carefully read this list.
1. All persons who are vaccinated, including clergy, are no longer required to wear masks at worship.
2. Those who are not yet vaccinated are asked to continue to wear masks. This is on the honor system.
3. Worshipers are asked to, as much as possible, maintain three feet of distancing from those who are not from their household.
4. Communion will be administered in both bread and wine at the altar rail. For those who wish to receive by intinction, please leave the bread in outstretched hands and the clergy will take it and touch it to the wine and then place it on the communicant's tongue.
5. Those who wish to continue to receive only the bread are welcome to do so and are reminded that such a practice offers the sacramental benefit of a full and valid communion.
6. At the altar rail, worshipers are asked to try to maintain some space between themselves and those who are not from their household.
Father Scotty concludes with "I have no doubt there will be some hiccups as we move back into more familiar territory. However, we are moving in the right direction and in time things will be back in order."
Men's Bible Study
We will be studying "The Gospels". Join us Tuesday mornings at 8:00 a.m.. The coffee is good, and the conversation is even better.
Go *here* to see the latest online videos.
General Online Worship Schedule
Sunday Aug 1 - 10:30 Holy Eucharist
Sunday Aug 8 - 10:30 Holy Eucharist
Sunday Aug 15 - 10:30 Holy Eucharist
Sunday Aug 22 - 10:30 Holy Eucharist
Sunday Aug 29 - 10:30 Holy Eucharist
SUNDAY WORSHIP SCHEDULE
| | |
| --- | --- |
| 8:00 AM | Holy Eucharist - as usual |
| 9:00 AM | Coffee and Fellowship - no |
| 9:15 AM | Sunday School and Adult Forum - no |
| 10:30 AM | Holy Eucharist, with Music - as usual |
| 10:30 AM | Children's Chapel/Children's Sermon - no |
| 11:45 AM - Noon | Coffee and Fellowship - no |
Note: due to Covid, there will be no coffee and Fellowship after the services for a while yet.
Results of the Annual Vestry Meeting
We had our annual vestry meeting December 6, 2020, to elect new vestry members to replace those going off. Also Father Scotty brought up a resolution to reduce the vestry from twelve members to nine members. This resolution was passed with some dissention. This resolution will be implemented over some years. Each year, one less vestry member will be assigned to the vestry until the goal of nine members is reached. Ministries may also change during this time. Edna Horning, Sandy Pruessner, Royal Roseberry and Joyce Tensley will be the new(and returning) members of the vestry. Ministries for these people will be assigned during the vestry retreat. A. C. Arn will be the new junior warden for one year. T. J. Dill will be the acting communications person for one year. Also, Calvin Yates will be the alternate delegate to the convention.
Fr. Scotty presenting $5,000 to Pontiac Elementary School for Backpack Program.
| | |
| --- | --- |
| | Through your generosity, we were able to give $5,000.00 to Pontiac Elementary School for their Backpack Program. The picture you see is Father Scotty presenting the check to the principal and assistant principals. The Backpack Program provides weekend food for the neediest students throughout the school year. They were very excited to receive our donation and we expressed our interest in helping in other areas throughout the year. ~Jackie Hopkins |
St David's Sunday/Reunion/Coming Home Celebration
St Davids had a reunion celebration on March 1st 2020. Several folks that we had not seen in a while came by to celebrate with us. They were all welcomed with a wonderful lunch and we tried, unsuccessfully, to bribe them to stay. Here are some of them, along with some regulars: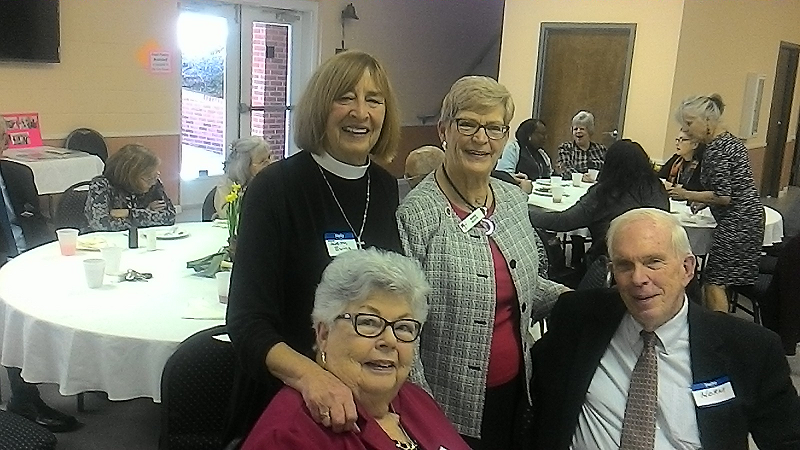 This is the Reverend Deacon Judith Ewing. Judy is now with the East Coope Episcopal church in Mt. Pleasant.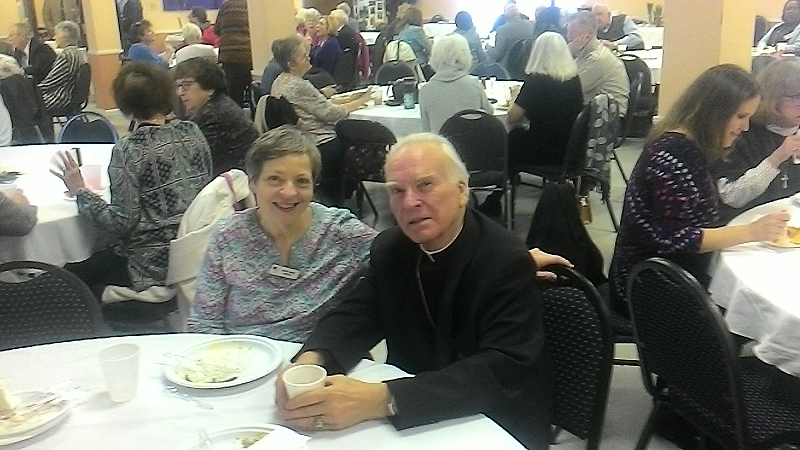 This is the Reverend Frederick C. Byrd. Fred can be found at the Gravatt Conference Center.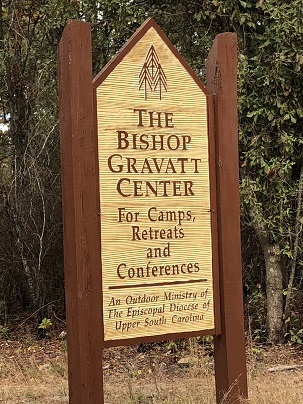 Fun at Camp Gravatt.
Another family weekend at Camp Gravatt is in the bag. Stay tuned for announcements of future trips.
See some pictures here of previous weekends.