St. David's is a diverse and vibrant congregation of about four hundred people who are seeking to grow in the knowledge and love of God. You will find a varied and healthy mixture of people at St. David's, some of whom are cradle-to-grave Episcopalians and others who have come from other denominations and faith traditions. This diversity is good. We bear out in our everyday lives and worship the truth of St. Paul's words, "there are different kinds of services, but the same Lord." You will find that you do not have to have all the answers to be a member of St. David's. "Searching" is an important part of the faith experience. We feel that with the guidance of the Holy Spirit and by reaching out to each other, we all will find the answers in the One who is "the Way, the Truth, and the Life". In short, we see ourselves as being on a journey of faith and we invite you to join us in this journey. We hope you find this website helpful. If there is anything we can do to help you in any way, please contact us.
Go *here* to see these online videos.
Online Worship Schedule
Sunday June 7 - 10:30 am Video Service
Sunday June 14 - 10:30 am Video Service
Sunday June 21 - 10:30 am Video Service
Sunday June 28 - 10:30 am Video Service
Sunday July 5 - 10:30 am Video Service

REGULAR SUNDAY WORSHIP SCHEDULE
| | |
| --- | --- |
| 8:00 AM | Holy Eucharist |
| 9:00 AM | Coffee and Fellowship |
| 9:15 AM | Sunday School and Adult Forum |
| 10:30 AM | Holy Eucharist, with Music |
| 10:30 AM | Children's Chapel/Children's Sermon |
| 11:45 AM - Noon | Coffee and Fellowship |
St David's Sunday/Reunion/Coming Home Celebration
St Davids had a reunion celebration on March 1st 2020. Several folks that we had not seen in a while came by to celebrate with us. They were all welcomed with a wonderful lunch and we tried, unsuccessfully, to bribe them to stay. Here are some of them, along with some regulars: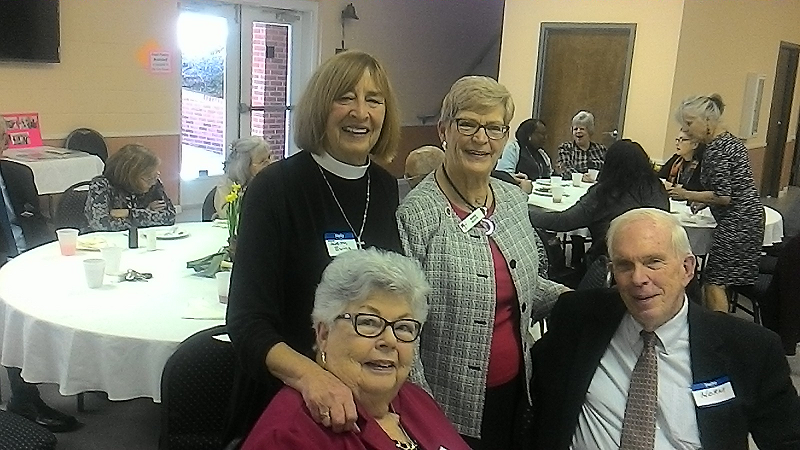 This is the Reverend Deacon Judith Ewing. Judy is now with the East Cooper Episcopal church in Mt. Pleasant.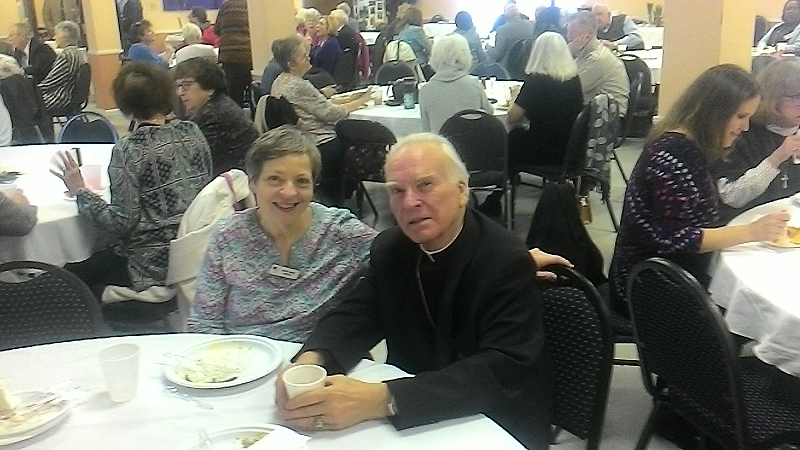 This is the Reverend Frederick C. Byrd. Fred can be found at the Gravatt Conference Center.
Thank You!
Thank you to all those great volunteers that spent their Saturday Nov 9th in the church parking lot, helping cut tree limbs and clearing brush. The Nov 16 work day is cancelled, but stay tuned. We will have several more work days coming up soon. Many hands make light work, and that was ceertainly proved.
We have a great bunch of folks at St Davids.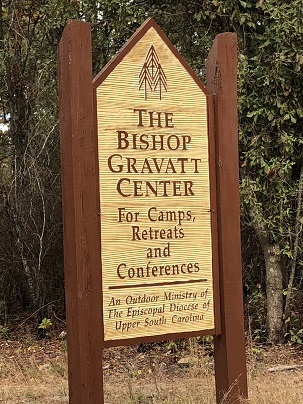 Fun at Camp Gravatt.
If you missed going to Gravatt last Oct 25-27, St Davids is having another family weekend. This one will be August 21-23, 2020. So many activities, so little time. Such good food. There is hiking, canoeing, archery, hatchet throwing - watch out Daniel Boone - puzzles, good food, story telling - did I mention the good food? See some pictures here.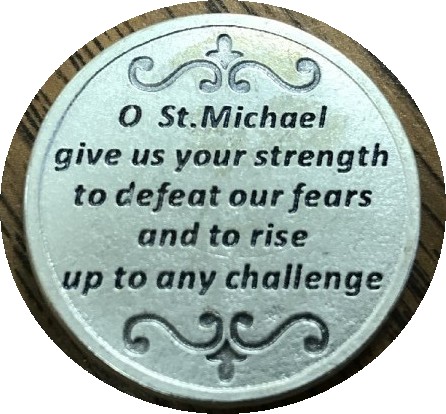 First Responders Appreciation Day
First Responders Appreciation Day was a big hit. Thanks to all of the wonderful people who made it happen. Especially all of our great cooks who worked hard to create a banquet, and a big thank you to all the policemen and fire fighters who came. We want to let them know that we appreciate their dedication and hard work. See the rest of the pictures here.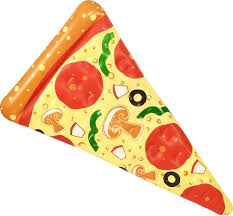 See the "Fun at Sunday Night Pizza & Prayer."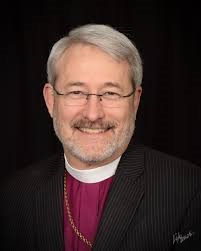 Bishop Waldo visited St. David's on Sunday April 28, 2019 for our 10:30 am service. There was a reception and forum with the congregation in the Parish Hall after the service.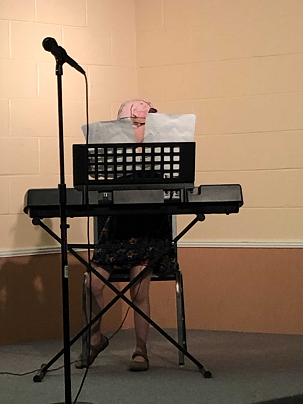 St. David's Talent Show will be postponed until a later time. Hope it won't be too long. The talent show is for all ages, and talents are limited to three minutes. To sign up, when it comes around, please email a description of your talent to Jorden Barber or Tina Dia. All proceeds go to the St. Davids Children and Youth Ministries. See the pictures from the last talent show under the main menu "Pic Gallery".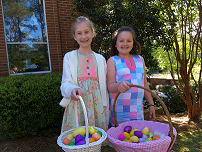 Who can collect the most Easter Eggs? Looks like these two did just fine. Between the Sunrise service and the 10:30 am service last year, children had a chance to go on an Easter egg hunt. Inside the eggs were all sorts of candy. Good news for dentistry, bad news for parents. Hmm, maybe we should have included toothbrushes and toothpaste in the eggs too!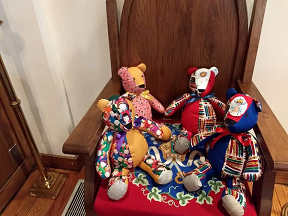 Teddy bears for children in need.
St. David's Daughters of the King created these teddy bears as part of their ministry.. They go to the Richland County Sheriff's department to give to children who are in need.
What is the Kairos Prison Ministry?
The Kairos Prison Ministry is about going and sharing the word of God and Christ to those who are incarcerated and want to know more about the love of Christ. Our church has been involved in the ministry for many years. We take food and care for those who cannot come to us. We are looking for donations of cookies. Cookies can be baked or store bought. If you wish to donate, please place them in a clear plastic bag. The next prison visit will be April 24 through April 28. Please call the church office (803) 736-0866 and ask to contact Joe Smoak. You can vist the Kairos Prison Ministry website here.